KIKI D'AIRE RETURNS, HIRES PIPELINE MULTIMEDIA FOR PR
( LOS ANGELES, CA ) –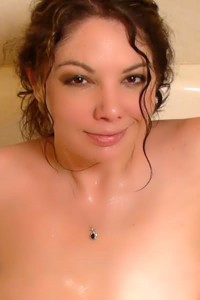 Stunning adult industry veteran Kiki D'Aire has made a triumphant return to adult entertainment. The award-nominated performer is back doing what she does best in front of the camera and has obtained the services of Pipeline Multimedia to get the word out about her comeback, the re-launch of her web site and other projects in both adult and mainstream.
Kiki's adult career spans more than a decade from her early days in the late 90's to a number of drive-by comebacks that have only served to whet the appetites of adoring fans the world over. She has starred in over 200 adult films winning rave reviews and the adulation of fans for her stunning curves, bright smile and ever-changing look. She has earned praise for her skills as both a performer and an actress in a number of high profile adult movies such as "California Calendar Girls", "New Wave Hookers 7″, "World's Luckiest Jock" and "Guilty Pleasures."
"I have always had a fantastic time in the industry," says Kiki. "I made great friends, have had incredible fans and always did my best to entertain. I have been away for a while, but have already had such great feedback. It is good to see some old friends and show people that I still have plenty of surprises in store."
Kiki has already performed for a number of companies during her comeback, including Brazzers and Evil Angel. She also had the pleasure of working in the 75th edition of Girlfriends Films' award-winning "Women Seeking Women" series. Kiki plans to continue working in gonzo, showing off her well-honed sexual skills as well as diving right back into features. To kick that off, she did a cameo in Adam & Eve's upcoming "Dallas XXX" porn_parody.
"I always enjoyed features," Kiki adds. "Whenever I was given a chance to act I found it a nice change of pace from the usual projects. I've also got a new web site ready to launch. It has been a labor of love, but I am thrilled with the results."
Kiki will be in Los Angeles shooting March 8th – 24th with more trips planned later this year.
To help launch her new site www.officialkikidaire.com and spread the word about her return to adult entertainment, Kiki has hired Pipeline Multimedia to handle the PR campaign.
"I am thrilled to be working with Pipeline Multimedia," says Kiki. "I have known Roger and Tiki for years and they understand what I am looking for at this point in my career. With their help I know that I can take my career to all of the places I want it to go."
"We are extremely happy to be working with Kiki D'Aire," says Pipeline Multimedia head writers Roger Pipe. "She has accomplished so much during her career and it will be our honor to help her achieve the rest of her goals."
Kiki D'Aire is back and ready to take her career to new heights.
Follow Kiki on Twitter at @kiki_daire and on Facebook at www.Facebook.com/realkikidaire
About Kiki D'Aire
Kiki grew up in Memphis, Tennessee, and became a dancer when she was old enough. Her first movie was in 1999 and liked it so much she moved to Los Angeles to pursue a porn_career. She starred in 100's of movies in her career and always managed to remain fresh looking and horny.
For More Inquiries Contact:
Tiki Pavelle
Pipeline Multimedia – President
(415) 299-0628
Email: Tiki@pipelinemultimedia.com
PipelineMultimedia.com
Roger Pipe
Pipeline Multimedia – Head Writer
(702) 610-0711
Email: Rog@pipelinemultimedia.com
PipelineMultimedia.com
Quick Links
Kiki D'Aire's Official Twitter: https://twitter.com/#!/kiki_daire/
Kiki D'Aire's Official Facebook: http://www.facebook.com/realkikidaire
Kiki D'Aire's Official iafd: http://www.iafd.com/person.rme/perfid=KDAire/gender=female